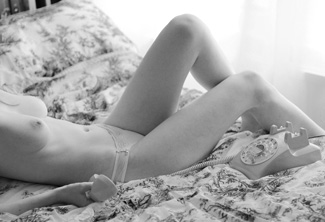 Photo courtesy of Lucy and Alex of A Couple of Wankers
Welcome to e[lust] – The only place where the smartest and hottest sex bloggers are featured under one roof every month. Whether you're looking for sex journalism, erotic writing, relationship advice or kinky discussions it'll be here at e[lust]. Want to be included in e[lust]#39? Start with the newly updated rules, come back August 1st to submit something and subscribe to the RSS feed for updates!
~ Top 3 ~
Wrong On Every Level – "If you wouldn't ask them to borrow $20 bucks, how the fuck is it ok for you to ask them to fuck you? Oh right, it's not."
Good Girl – "She nearly melted into me. When I finally released her, she exhaled–she had been holding her breath."
The Three Minute Game – "The timer went off and I breathed out, both a sigh of relief and disappointment that it was over."
~ Featured Post (Picked by Lilly) ~
Bitch– "I don't let her run the show…but she's always around. She's in the background saying: Bullshit"
e[lust]Editress: Dangerous Lilly

All blogs that have a submission in this edition must re-post this digest from tip-to-toe on their blogs within 7 days. Re-posting the photo is optional and the use of the "read more…" tag is allowable after this point. Thank you, and enjoy!
Kink & Fetish
Anticipation
Bondage Blowjob
Filling you up
Learn the rope of knots: Square knot
Public tease
Swinging in Paris
Switch: Between Dom & sub – A BDSM Interlude
Thoughts & Advice on Sex & Relationships
A Porn and Masturbation Trifecta
Cathartic
Deal breakers
Deborah Sundahl's Class & Female Ejaculation
How my pussy has changed
On Rejection
Outgrowing One-Nighters (At Least in Part)
The Good, the Bad, but Never the Ugly
Erotic Writing
4 O'clock in the Morning
At the Campsite
Brutal Passion
Cold Hot Cold
Empty
I want to spoil you
I'm a Bootlicker, and That's Okay
I'll Take Two Please!
In the Soft Morning Light
Lolita Twenty-Twelve
My orgasm
Parked
Preparation
Peter and Sophie on Holiday
Slow tease
Sodden Sheets
The Guide
The First Time Again
Week Night Sex